FREQUENTLY ASKED QUESTIONS
Peruvian Hipotherapy Association
---
This association has provided rehabilitation using horse riding as therapy since 2004. At the moment, 60 patients are participating in equine therapy, the majority of whom are poor physically challenged young people. The voluntary work involves accompanying a therapist during the sessions to look after the patients. Each session lasts approximately 45 minutes and volunteers can work as long as they wish (Monday to Saturday). No experience in horse riding nor physical rehabilitation is required.
---
Cuna Jardin (nursery)
---
This institution helps the Zamácola community by taking care of children so that their parents can work. It provides an all round service (education, feeding, care and guidance) to children from 2 to around 12 years old. Volunteers have the opportunity to help to look after the babies; join the team of teachers and help in classes, or workshops (art, theater,sport etc). In the school library, especially in the afternoon (from 2.00 to 6.30), they can help students with their homework and motivate them to read.
---
The Girl's Home
---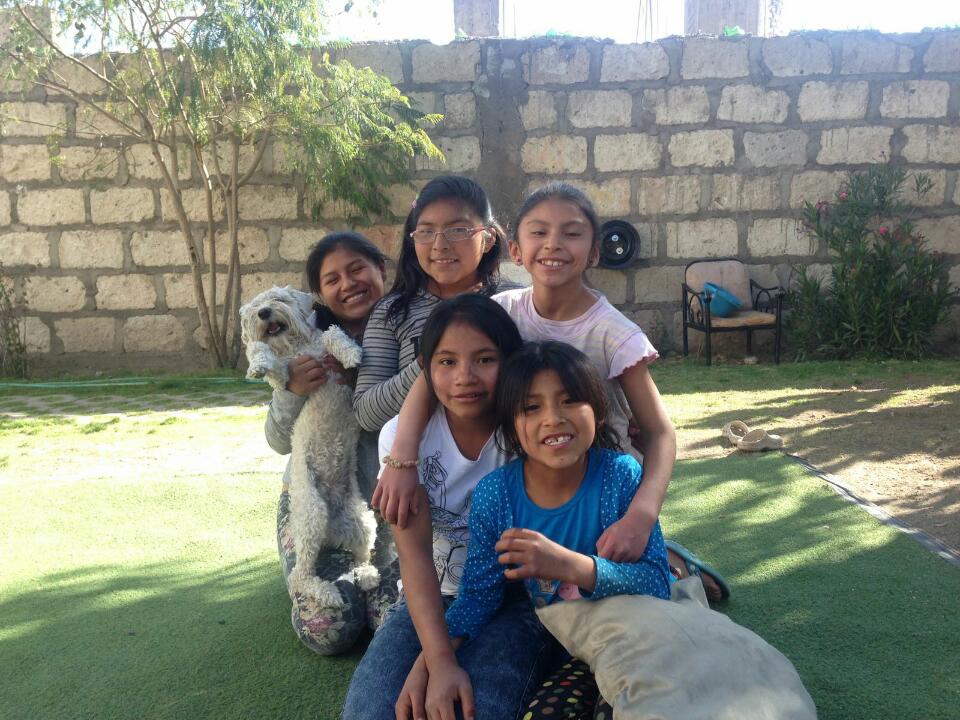 The Girl's Home is a Christian/Jewish organisation which aims to provide a family environment where the girls they care for can heal and grow. They also supply education, medical, dental and vision care. Although it is run by an American Priest, they employ many locals and also employ the girls who have grown up in the home after they are of leaving age (if the girls wish to stay on). The Girl´s Home are flexible in how volunteers work. Their greatest need is homework help, for which a good standard of Spanish is required, but there are many other tasks that need to be completed. Volunteers are welcome to come and roll up their sleeves and help with anything that presents itself on a day to day basis!
---
Rehabilitation Center
---
In rehabilitation centers for physically challenged children such as the Sacred Family Integrated Institution for the Disabled, run by Dr. Maria Luz Barreda. In this institution volunteers join a group of professionals who are involved in the rehabilitation of children. They also give counseling to their families to help them accept and adapt to their situation. Volunteers can organize social pedagogic and psychology workshops for parents or university students.
---
Educational centers
---
In educational centers, from April to December, mainly with young primary school students aged from 4 to 9. In these institutions volunteers can, in coordination with the school director, prepare workshops of reading, theater, art etc. These workshops should educate children in the importance of good nutrition, health care and protecting the environment. They should also reaffirm moral values such as honesty, honor and punctuality. Finally, volunteers can organize the psychological consultations of the centers or if suitably qualified provide this service.
---
Children's home
---
This Institution provides accomodation and takes care of children who are at risk, have been abandoned, or have lost their parents. Volunteers prepare children for school and help them when they return. This involves playing with the children and helping them to do their homework (painting, drawing etc). Volunteers can also assist in taking care of babies, helping to prepare their food, for example. They can also help in general cleaning or in the laundry etc. The work schedule is from 9 a.m.to 5 p.m. Help is especially appreciated on weekends.
---
Senior care center
---
This is a senior living home, with professional staff and and volunteers dedicated to provide care, companionship and permanent attention to elderly women. Currently, there are 45 female residents, whom have been abandoned in the streets or have been abused or neglected by their family. Although the local staff do all they can to care, provide food and love, there is such a need for more help! Volunteers help to clean the bedrooms and the house, washing clothes, help in the kitchen, feed the elderly women, spend time and play games with them. Also, give them the medicines, heal their lesions, cut their hair (if you can do it) and accompany them to the hospital.
---
---